ART TO PURCHASE: Photographer Sandrine Hermand-Grisel, San Francisco
The Great Disruption
Featuring: Jon Edwards, Sandrine Hermand-Grisel & Tempest NeuCollins
"OMG it is exactly like in my dreams!" This is the inevitable first thought you got when you face the series of photographs "Somewhere" by Sandrine Hermand-Grisel. In my dreams, the landscapes have that same kind of blurred black and white. Nothing is very detailed but there is a general mood from it.
As second thought you can also say that each single image carries the weight of the America's History. The color brownish/blackish/dark tone with the details blurred and even some stains on the photo, all of that gives to the images the sense of old times, the sense that "things" happened there a long time ago, "things" that you don't know exactly but "things" you can imagine if you pick in your own register about America…
Behind that sense of History at large, each image incorporates a detail which, almost despite you, is stuck somewhere in your memory. That big commercial panel could relate to a novel you read by William Faulkner or Tony Morrison, or that huge landscape could refer to a movie like Once upon a time in the West or Easy Rider.
And so on…  because the thing is with Hermand Grisel that you can put a variety of comments to her work, and doing that is the sign of a good work. A good work is the one you can identify with and the one you can comment in many ways and start a story with.
No doubt Sandrine Hermand Grisel deserves to be part of our Emerging Selection 2009
Beatrice Chassepot – San Francisco, April 14th, 2009
---
SANDRINE HERMAND-GRISEL'ART FOR SALE
HERE AND NOW
---
Series Somewhere:
In Las vegas, Nevada
-edition 3/25 – 11″x14″ – archival pigment print
Price $500, no frame
---
Somewhere Series: Anna Maria – edition 2/25 – 11″x14″ – archival pigment print
Price $500, no frame
---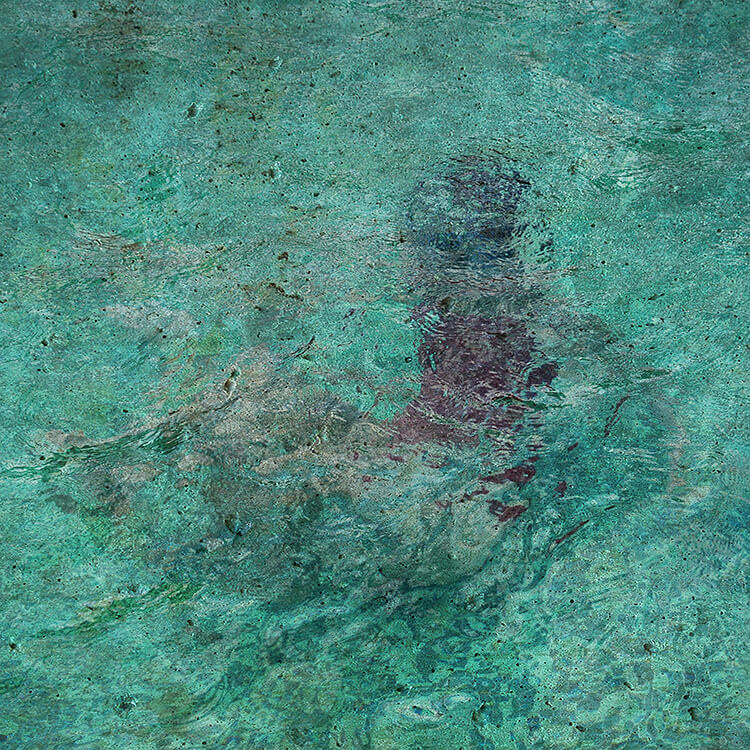 Waterlilies Series: #11 – 14″x14″ – archival pigment print 1/25
Price $500, no frame
---
Waterlilies Series: #12 – 14″x14″ – archival pigment print 1/25
Price $500, no frame