EXHIBITION: Group Show at Praz-Delavallade
October 17th – November 21st, 2015
a group show with featuring artists:
Pierre Ardouvin, Philippe Decrauzat,
Fabien Mérelle, Amanda Ross-Ho,
Analia Saban and Jim Shaw
Another excellent group show by French Gallery Praz-Delavallade. Easy to say now when you look at the names of the artists, but you have to understand that those names where emerging among others Twenty years ago when Praz and Delavallade decided to represent them. Excellent eyes..
PIERRE ARDOUVIN
Snow White

1994 – Balloon, expanding foam
40 x 22 x 14 cm
15 3/4 x 8 5/8 x 5 1/2 inches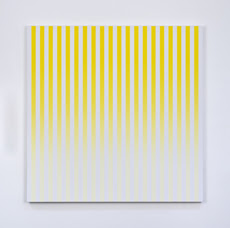 PHILIPPE DECRAUZAT
Slow Motion
2015
Acrylic on canvas
100 x 100 cm
39 3/8 x 39 3/8 inches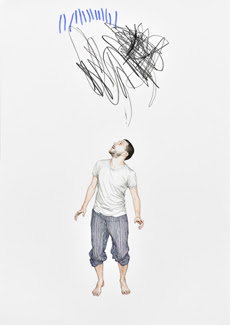 FABIEN MERELLE
Papa, sous la pluie et l'orage
2015
Ink on paper
46,5 x 31,8 cm
18 1/4 x 12 1/2 inches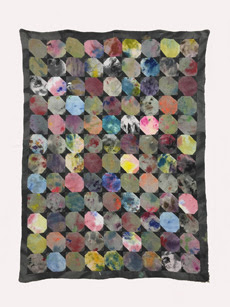 AMANDA ROSS-HO
Rag Quilt #2
2015
Studio rags, acrylic and latext paint, thread. Sewn by Gina Ross
185,4 x 134,6 cm
73 x 53 inches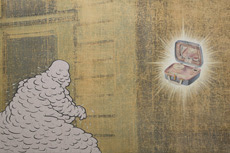 JIM SHAW
Leviathan Meets His Match
2015 – Acrylic on canvas
122 x 183 cm
48 x 72 inches
ANALIA SABAN
Slab Foundation with Glass Opening #3
2015
Glass and concrete on canvas
101,6 x 76,2 x 5,8 cm
40 x 30 x 2 1/4 inches